Always the ideal vessel for the job
Maritime expert with own equipment
Browema has a multifunctional fleet of vessels and equipment. From crane ship to demountable raft. From landing craft to telescopic handlers. We have everything needed to make construction and maintenance projects a success. As a maritime service provider, we help companies without floating equipment to reach the site for repair and painting work, for example. Browema makes land projects accessible via the water.
The vessels have specific features, including hoisting cranes, powerful engines for propulsion, shallow draught and small working spaces allowing optimal use of the working area. This makes them suitable for a variety of inland waterways, making them a good fit for operations.
Maintenance under own management
Our fleet is always in good condition. We carry out our own maintenance at our yard in Moerdijk. Before the vessels and equipment are deployed, they are fully inspected.
Qualified personnel
All vessels are manned by qualified, VCA-certified and versatile personnel. Good cooperation is the greatest precondition for success. Our people are therefore flexible, team players and always keep the goal in mind; to complete the project successfully and on time.
With a view to sustainability
A better environment also starts at Browema. Our work vessels - the crane vessel 'Thijs jr.' and the landing vessel 'Sam' - are therefore equipped with new engines, which meet the CCR2 standard. In addition, on all vessels, as on the yard, as much solar energy as possible is used by using solar panels. In this way, CO2 emissions are reduced as much as possible.
Work at height or low level is accessible to the crane vessel, thanks to the deck crane and the 'flush' working deck.
With the deck crane with jib, loading ramp, spud poles and powerful CCR2 engines, the landing craft can be used for multiple purposes.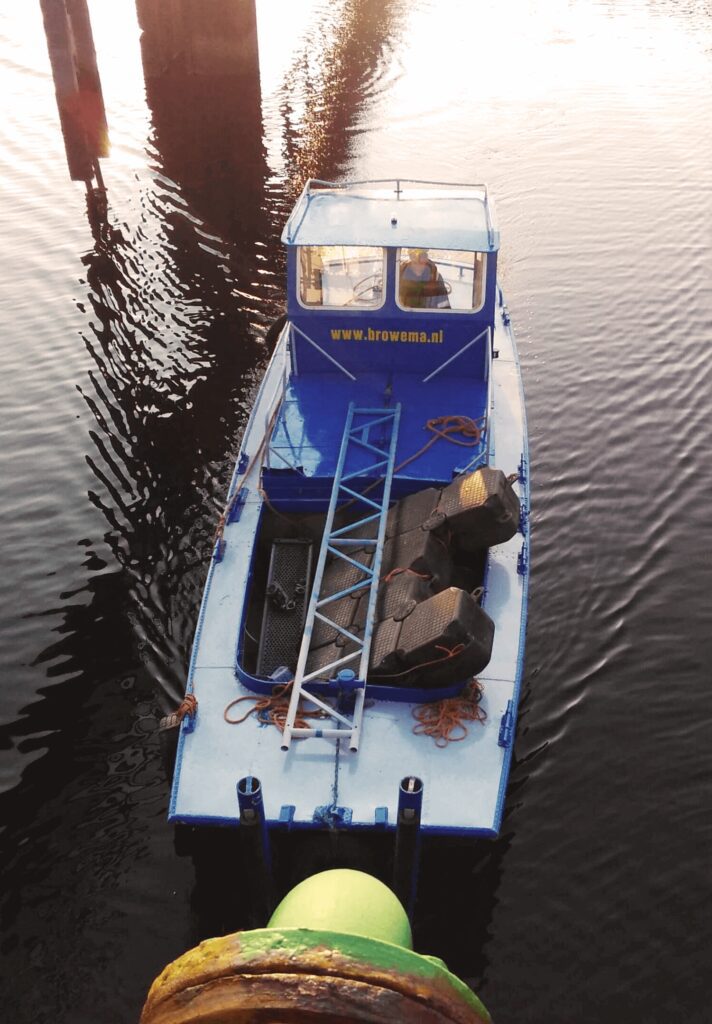 Besides the multi-purpose vessels, including the landing craft and crane vessel, Browema has everything it needs to take care of all aspects of a project. To achieve that, support equipment is deployed. For example, workboat 'Speedy' is very suitable for smaller jobs.
Even on a limited surface, a stable work floor can be realised with the demountable raft. Moving people and goods across is no problem with our Fast Rescue Boat. And the shipping signs provide clear communication to waterway users, creating a safe situation.