Safety through communication
When working on the water, it is necessary to inform other shipping traffic about what is going on and what behaviour is desirable. This is to protect the waterway user and the project.
Browema has a wide range of marine signs. These are used in the projects in which Browema is involved. All signs are equipped with batteries and solar panels, so that they are illuminated in the dark.
The advantages of shipping signs

Promotes a safe situation on the waterway

Protection of the project

Extra service from Browema
Deployed in the following projects: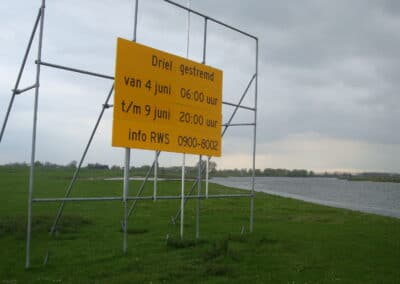 Our traffic signs were used during work on the Lek River, where GSB carried out maintenance on various engineering structures.